StrongWriter On the Radio: (Episode 74) "Toni Tennille – A Memoir of Sunshine and Shadow" [part 1 of 2]
Featured Guest:   Toni Tennille
Cathryn Antoinette "Toni" Tennille is best known from her '70s and '80s chart-topping hits with the pop duo Captain & Tennille.  After thirty-nine years together, Toni and husband Daryl Dragon separated in 2013 and finalized their divorce in July of 2014.  Suddenly single, Toni has found peace in her new life surrounded by family, her dogs and cats, and the music she still loves to play on her grand piano.  A classically trained pianist and a prolific song writer, Toni has also released numerous solo albums celebrating the romantic music of big band and American standards.  She has just completed a memoir of her life and career which will be released in April 2016.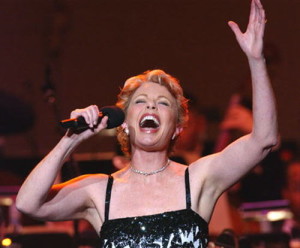 A very special THANK YOU to Toni Tennille for the use of her images and music! © 2016 Toni Tennille, all rights reserved
Captain & Tennille - ''You Never Done It Like That''
The following two tabs change content below.
DEAN OLSON is a songwriter and executive producer of the weekly radio show "StrongWriter On the Radio." The popular program airs Fridays on Amazing Men Of Power and Music Day (AWOP / Raven International Network)
Latest posts by StrongWriterDean (see all)