Songwriting podcast with Richard Sherman of Disney's Sherman Brothers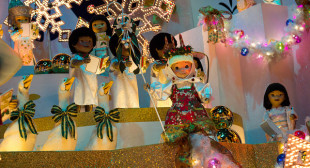 Sodajerker, a British podcast devoted to songwriting, produced a great one-hour episode with Disney songwriting legend Richard M Sherman, half of the Sherman Brothers team that gave us everything from "It's a Small World" to "Supercalifragilisticexpialidocious" (and lots more).   Hearing Sherman talk about his work is fascinating.
The following two tabs change content below.
DEAN OLSON is a songwriter and executive producer of the weekly radio show "StrongWriter On the Radio." The popular program airs Fridays on Amazing Men Of Power and Music Day (AWOP / Raven International Network)
Latest posts by StrongWriterDean (see all)