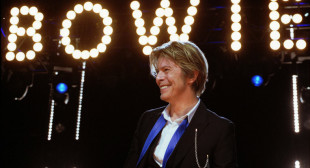 David Bowie's typically enigmatic decision not to do any interviews about his new album,The Next Day, means people have been left to put their own interpretations on the album's unusual lyrics and surreal imagery.
Author Ricky Moody – who writes for the literary magazine The Rumpus – recently asked Bowie to explain his thinking behind the new songs. "I wanted to understand the lexicon of The Next Day," said Moody, "and so I simply asked if he would provide a list of words about his album, assuming, like everyone else waving madly trying to get his attention, that there was not a chance in hell that I would get the list."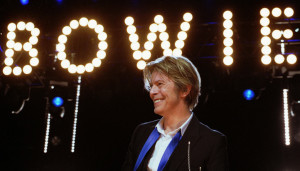 To Moody's surprise, Bowie responded by sending him a list of 42 words which supposedly provided the framework for the critically-acclaimed album. Here they are:
Effigies
Indulgences
Anarchist
Violence
Chthonicum
Intimidation
Vampyric
Pantheon
Succubus
Hostage
Transference
Identity
Mauer
Interface
Flitting
Isolation
Revenge
Osmosis
Crusade
Tyrant
Domination
Indifference
Miasma
Pressgang
Displaced
Flight
Resettlement
Funereal
Glide
Trace
Balkan
Burial
Reverse
Manipulate
Origin
Text
Traitor
Urban
Comeuppance
Tragic
Nerve
Mystification
Still confused?
Maybe the answer can be found in a 2008 interview with Bowie. In it he described how he often comes up with interesting lyric lines by employing the 'cut-up' writing technique used by postmodernist author William S. Burroughs in his controversial novel Naked Lunch.
Originally developed in the early 1950s by painter, writer and sound poet Brion Gysin, the technique involves slicing up phrases and words to create new sentences.
Bowie explained: "You write down a paragraph or two describing several different subjects, creating a kind of 'story ingredients' list, I suppose, and then cut the sentences into four or five-word sections; mix 'em up and reconnect them.
"You can get some pretty interesting idea combinations like this," he said. "You can use them as is or, if you have a craven need to not lose control, bounce off these ideas and write whole new sections."
This technique is also said to have influenced Kurt Cobain's songwriting. And Thom Yorke applied a similar method on Radiohead's 2000 album Kid A. Yorke reportedly wrote single lines, put them into a hat, and drew them out at random while the band rehearsed the songs.
So there you have it … If you want to get all Bowie-esque and create some unusual and intriguing lyrics, simply reach for your lyric notebook and a pair of scissors – and start cutting and pasting!