Taylor Swift Is Inspired by More Than Love in Her Songwriting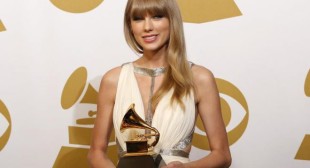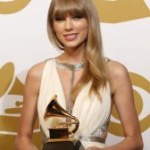 Everyone know that Taylor Swift is inspired by love and relationships — but that's not all. The superstarlet recently opened up about a few other things that spark her creative side, and they have nothing to do with kissing in the rain.
Apparently, Swift uses good old fashioned books to make sparks fly in her songwriting realm. "You know, you hear storytelling like in Harper Lee's To Kill a Mockingbird and it just… it makes your mind wander," she says, according to Big Machine Label Group. "It makes you feel like it makes your world more vast. And you think about more things and greater concepts after you read something like that."
The '22′ hitmaker also heads over to YouTube for a little inspiration on occasion, and is especially drawn to the popular TED Talks. "I watch them on YouTube and they're some of the most inspiring people who give talks on inspiration and shame and vulnerability and all these grand concepts," Swift explains. "Sometimes I just go and I watch those speeches because it inspires me that there are people that are that emotionally intelligent."
The following two tabs change content below.
DEAN OLSON is a songwriter and executive producer of the weekly radio show "StrongWriter On the Radio." The popular program airs Fridays on Amazing Men Of Power and Music Day (AWOP / Raven International Network)
Latest posts by StrongWriterDean (see all)