When Black Friday Comes (I'm Gonna Dig Myself a Hole!)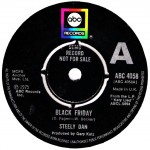 BLACK FRIDAY does not seem to ever go away…and not only that, it is evolving into Black November!   2013 is starting to display even more online deals and "doorbuster" events before the sun comes up on Thanksgiving Day!   And no doubt will creep into the rest of the week before you realize it…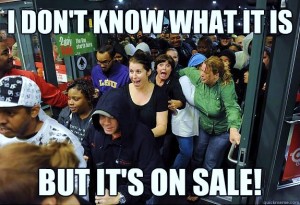 A couple of years ago, I wrote a post having fun with the term Black Friday, and it was an educational experience for me.  There were multiple meanings throughout history!
~ Dean
Black Friday has evolved in the United States to mean an early morning of shopping on the day after Thanksgiving.  It is not a recent pastime, as some people think; it has been associated with the fourth Friday in November for at least 40 years.  There was always a myth that this pseudo-holiday has been […]
READ THE FULL ARTICLE BY DEAN OLSON >>>
The following two tabs change content below.
DEAN OLSON is a songwriter and executive producer of the weekly radio show "StrongWriter On the Radio." The popular program airs Fridays on Amazing Men Of Power and Music Day (AWOP / Raven International Network)
Latest posts by StrongWriterDean (see all)